Shopping Cart
Your Cart is Empty
There was an error with PayPal
Click here to try again
Thank you for your business!
You should be receiving an order confirmation from Paypal shortly.
Exit Shopping Cart
American made/Home raised & certified preowned cats and kittens for adoption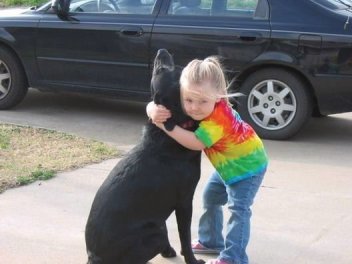 A letter from the Post Office . . . this is absolutely the best!!
We don't know who replied, but there is a beautiful soul working in the dead letter office who understands LOVE . . .
Our 14-year-old dog Abbey died last month.

The day after she passed away my 4-year-old daughter Meredith was
crying and talking about how much she missed Abbey.

She asked if we could write a letter to God so that when Abbey got to
heaven, God would recognize her.

I told her that I thought that we could, so she dictated these words:

Dear God:

Will you please take care of my dog?
Abbey died yesterday and is with you in heaven.
I miss her very much.I 'm happy that you let me have her as my dog even though she got sick.
I hope you will play with her.
She likes to swim and play with balls.

I am sending a picture of her so when you see her you will know that she is my dog.

I really miss her.
Love, Meredith


We put the letter in an envelope with a picture of Abbey & Meredith,
addressed it to God/Heaven.

We put our return address on it.

Meredith pasted several stamps on the front of the envelope because she
said it would take lots of stamps to get the letter all the way to heaven.
That afternoon she dropped it into the letter box at the post office.
A few days later, she asked if God had gotten the letter yet.
I told her that I thought He had.

Yesterday, there was a package wrapped in gold paper on our front porch
addressed, 'To Meredith' in an unfamiliar hand.

Meredith opened it.
Inside was a book by Mr. Rogers called, 'When a Pet Dies.'

Taped to the inside front cover was the letter we had written to God
in its opened envelope.

On the opposite page was the picture of Abbey & Meredith and this note:

Dear Meredith:

Abbey arrived safely in heaven. Having the picture was a big help and I
recognized her right away.

Abbey isn't sick anymore.
Her spirit is here with me just like it stays in your heart.

Abbey loved being your dog.

Since we don't need our bodies in heaven, I don't have any pockets to
keep your picture in so I'm sending it back to you in this little book for
you to keep and have something to remember Abbey by.

Thank you for the beautiful letter and thank your mother for helping you
write it and sending it to me.

What a wonderful mother you have. I picked her especially for you.
I send my blessings every day and remember that I love you very much.

By the way, I'm easy to find.
I am wherever there is love.

Love,
God
Don't say you're too busy to forward this........ Just go ahead and do it.
Though not about animals directly a good friend sent this to me and I have to pass it on.
WHAT HAPPENS IN HEAVEN WHEN WE PRAY?

This is one of the nicest e-mails I have seen
I dreamt that I went to Heaven and an angel was showing me around. We walked side-by-side inside a large workroom filled with angels. My angel guide stopped in front of the first section and said, "This is the Receiving Section. Here, all petitions to God said in prayer are received."

I looked around in this area, and it was terribly busy with so many angels sorting out petitions written on voluminous paper sheets and scraps from people all over the world.
Then we moved on down a long corridor until we reached the second section.

The angel then said to me, "This is the Packaging and Delivery Section. Here, the graces and blessings the people asked for are processed and delivered to the living persons who asked for them." I noticed again how busy it was there. There were many angels working hard at that station, since so many blessings had been requested and were being packaged
for delivery to Earth.
Finally at the farthest end of the long corridor we stopped at the door of a very small station. To my great surprise, only one angel was seated there, idly doing nothing. "This is the Acknowledgment Section," my angel friend quietly admitted to me. He seemed embarrassed.
"How is it that there is no work going on here?" I asked.

"So sad," the angel sighed. "After people receive the blessings that they asked for, very few send back acknowledgments."

"How does one acknowledge God's blessings?" I asked.

"Simple," the angel answered. Just say, "Thank you, Lord
"What blessings should they acknowledge?" I asked.

"If you have food in the refrigerator, clothes on your back, a roof overhead and a place to sleep you are richer than 75% of this world.
If you have money in the bank, in your wallet, and spare change in a dish, you are among the top 8% of the world's wealthy, and if you get this on your own computer, you are part of the 1% in the world who has that opportunity ."

"If you woke up this morning with more health than illness.. You are more blessed than the many who will not even survive this day."
"If you can attend a church without the fear of harassment, arrest, torture or death you are envied by, and more blessed than, three billion people in the world."

"If your parents are still alive and still married.... you are very rare."

"If you can hold your head up and smile, you are not the norm, you're unique to all those in doubt and despair......."

"Ok," I said. "What now? How can I start?"
The Angel said, "If you can read this message, you just received a double blessing in that someone was thinking of you as very special and you are more blessed than over two billion people in the world who cannot read at all."

Have a good day, count your blessings, and if you care to, pass this along to remind everyone else how blessed we all are..........

ATTN: Acknowledgment Dept.
"Thank you Lord, for giving me the ability to share this message and for giving me so many wonderful people with whom to share it."
If you have read this far, and are thankful for all that you have been blessed with, how can you not send it on?
I thank God for everything, especially all my family and friends..
It is sad, but so true that we have many many people who should not vote. Do not encourage anyone to vote! Nelda

Some people have the vocabulary to sum up things in a way you can understand them. This quote came from the Former Premier of the Czech Republic. Someone over there has it figured out. We have a lot of work to do.

"The danger to America is not Barack Obama but a citizenry capable of entrusting a man like him with the Presidency. It will be far easier to limit and undo the follies of an Obama presidency than to restore the necessary common sense and good judgment to a depraved electorate willing to have such a man for their president. The problem is much deeper and far more serious than Mr. Obama, who is a mere symptom of what ails America. Blaming the prince of the fools should not blind anyone to the vast confederacy of fools that made him their prince. The Republic can survive a Barack Obama, who is, after all, merely a fool. It is less likely to survive a multitude of fools such as those who made him their president."


Vaclav Klaus


It happened every Friday evening, almost without fail, when the sun resembled a giant orange and was starting to dip into the blue ocean.Old Ed came strolling along the beach to his favorite pier. Clutched in his bony hand was a bucket of shrimp. Ed walks out to the end of the pier, where it seems he almost has the world to himself. The glow of the sun is a golden bronze now. Everybody's gone, except for a few joggers on the beach. Standing out on the end of the pier, Ed is alone with his thoughts...and his bucket of shrimp. Before long, however, he is no longer alone. Up in the sky a thousand white dots come screeching and squawking, winging their way toward that lanky frame standing there on the end of the pier. Before long, dozens of seagulls have enveloped him, their wings fluttering and flapping wildly. Ed stands there tossing shrimp to the hungry birds. As he does, if you listen closely, you can hear him say with a smile, 'Thank you. Thank you.'
In a few short minutes the bucket is empty. But Ed doesn't leave. He stands there lost in thought, as though transported to another time and place. When he finally turns around and begins to walk back toward the beach, a few of the birds hop along the pier with him until he gets to the stairs, and then they, too, fly away. And old Ed quietly makes his way down to the end of the beach and on home. If you were sitting there on the pier with your fishing line in the water, Ed might seem like 'a funny old duck,' as my dad used to say. Or, to onlookers, he's just another old codger, lost in his own weird world, feeding the seagulls with a bucket full of shrimp. To the onlooker, rituals can look either very strange or very empty. They can seem altogether unimportant ... maybe even a lot of nonsense.
Old folks often do strange things,At least in the eyes of Boomers and Busters.
Most of them would probably write Old Ed off, down there in Florida . That's too bad. They'd do well to know him better. His full name: Eddie Rickenbacker. He was a famous hero in World War I, and then he was in WWII. On one of his flying missions across the Pacific, he and his seven-member crew went down. Miraculously, all of the men survived, crawled out of their plane, and climbed into a life raft. Captain Rickenbacker and his crew floated for days on the rough waters of the Pacific. They fought the sun. They fought sharks. Most of all, they fought hunger and thirst. By the eighth day their rations ran out. No food. No water. They were hundreds of miles from land and no one knew where they were or even if they were alive. Every day across America millions wondered and prayed that Eddie Rickenbacker might somehow be found alive. The men adrift needed a miracle. That afternoon they had a simple devotional service and prayed for a miracle. They tried to nap. Eddie leaned back and pulled his military cap over his nose. Time dragged on. All he could hear was the slap of the waves against the raft... Suddenly, Eddie felt something land on the top of his cap. It was a seagull! Old Ed would later describe how he sat perfectly still, planning his next move. With a flash of his hand and a squawk from the gull, he managed to grab it and wring its neck. He tore the feathers off, and he and his starving crew made a meal of it - a very slight meal for eight men. Then they used the intestines for bait. With it, they caught fish, which gave them food and more bait . . . and the cycle continued. With that simple survival technique, they were able to endure the rigors of the sea until they were found and rescued after 24 days at sea.
Eddie Rickenbacker lived many years beyond that ordeal, but he never forgot the sacrifice of that first life-saving seagull... And he never stopped saying, 'Thank you.' That's why almost every Friday night he would walk to the end of the pier with a bucket full of shrimp and a heart full of gratitude.
Reference:
(Max Lucado, "In The Eye of the Storm", pp..221, 225-226)
PS: Eddie Rickenbacker was the founder of Eastern Airlines. Before WWI he was race car driver. In WWI he was a pilot and became America 's first ace. In WWII he was an instructor and military adviser, and he flew missions with the combat pilots. Eddie Rickenbacker is a true American hero. And now you know another story about the trials and sacrifices that brave men have endured for your freedom.

As you can see, I chose to pass it on.
It is a great story that many don't know...You've got to be careful with old guys, You just never know what they have done during their lifetime.
"While I usually don't hold with environmental nuts that try to make you believe the planet could actually support every one becoming vegan, I did take the time to watch this video. It is a well considered piece that should be viewed by every one planet wide. It is factual and not "preachy". A simple statement of fact. If you watch with your kids be prepared for hard questions to face- especially "why?"
If awareness of a problem is the first step towards repairing a problem, this needs to go viral.
As mu8ch as it in your power, make as many people waych as you can.
You "technophiles" use your talents to reach as many as you can.
Make this your call to action.
If I have not managed the link please view "Earthlings - make the connection" on the home site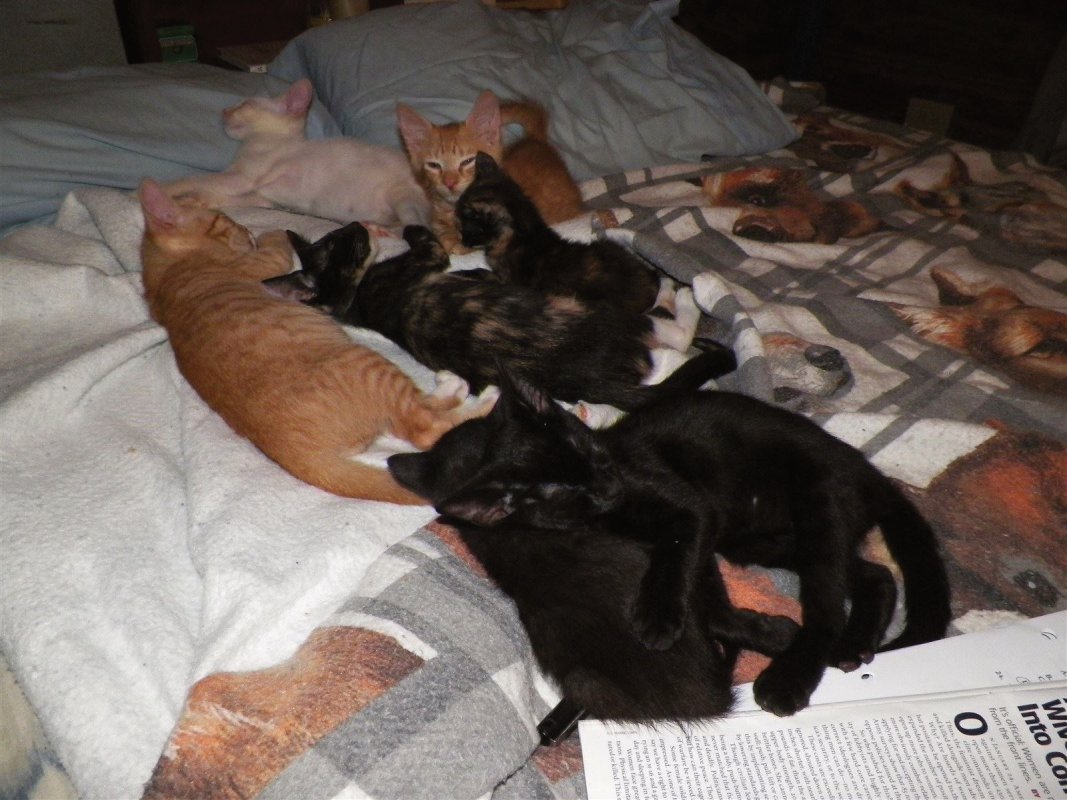 It's been so frantic around here lately I had to slow down and acknowledge the generous donations we recieved over the past several weeks.
Thank you John at American Log and Lumber for your donation
Thanks to Katherine Roach who gave us a donation as a birthday gift to herself
and Thank You to her daughter Carroline Shaughnessy for following suit with a generous donation of her own (she is also the new Mom of one of our cats-Raffi)
Your donations are greatly appreciated especially at this point where we had so many bottle-feeders to vet and feed.
The world is better for having people like you in it
I have been trying to copy a beautiful story about the loyalty of elephants to their rescuer but cannot get the formats to match.
Seems that two herds of elephants who were rescued from death by "the elephant whisperer" somehow were aware of his death and walked over 12 hours to pay their respects at the family compound.
Check out the amazing story and video
http://delightmakers.com/news/wild-elephants-gather-inexplicably-mourn-death-of-elephant-whisperer/
So few stories end up happy it's good to see one caught on tape
/