Shopping Cart
Your Cart is Empty
There was an error with PayPal
Click here to try again
Thank you for your business!
You should be receiving an order confirmation from Paypal shortly.
Exit Shopping Cart
American made/Home raised & certified preowned cats and kittens for adoption
LA ( Algiers ) Kitten Bottle Feeding Training Class at LA/SPCA – Sun 3/15 from 2-4
The Louisiana SPCA

Want to get involved by helping to care for young, orphaned kittens? Then make sure you attend our bottle feeder training class. The class is open to everyone and will take place at the Louisiana SPCA on March 15 from 2 - 4 PM. Help us save more lives this Kitten Season! To RSVP for this class, contact
[email protected]
____________________________________________
LA ( Thibodaux ) …. looking to be adopted/rescued – Lafourche Parish Shelter - Sweet looking adorable little Maine Coon mix.
Contact:
Stephanie L. Griffin
Clerk III
985-446-3532
985-446-8461 (Fax)
934 Hwy 3185
Thibodaux, LA 70301
Hi all-
Please spread the word regarding some AMAZING news. In honor of the 10 year Hurricane Katrina anniversary in August of 2015, LASPCA will now be offering $10 feral surgeries from January through August at our Community Clinic. Great promotions on pet surgeries and microchipping are also being offered (please see attached press release.) Help spread the word that spay/neuter is now affordable and help save the lives of New Orleans ' animals! This promotional is good for cats caught in Orleans Parish ONLY, though we are still honoring the Jefferson Fix a Feline program as well.
Only 1 other announcement before the New Year. We have a litter of 3 semi ferals that we'd like to find a safe colony for ASAP. They are rabies vaccinated 4 month olds (2 male, 1 female) and were recently neutered in anticipation of going to a colony which didn't end up working out. Anyone interested, please let me know, as they are available for relocation immediately to a responsible caregiver.
Posted: 2014-12-28 11:33pm
Free Free Free! Low Cost, $10....Spay & Neuter (Jefferson Parish, Orleans )
·Thanks for considering to have the feral & stray cats spayed. The Jefferson SPCA Fix-A-Feline Program is offering FREE Feral & Stray and,
*** $10 co-payment spay/neuter surgery for owned cats. Just call one of the participating clinics below, mention Fix A Feline and make your appointment. The Jefferson SPCA will cover the balance of the S/N costs. Call our hotline if you have any questions: 504-733-5878. See jeffersonspca.org
***Also, The is a fix a canine program, any size owned dog $50. See website for list of clinics.
Pit Bull & Pit Mixes are FREE!!!!!
New Orleans has a grant funded program too, See La/spca.org for details or # below
Fix-A-Feline Participating Clinics
Ark Animal Hospital
4025 Jefferson Hwy.

Jefferson , LA 70121
504-834-0906
[email protected]
Furry Friends Animal Hospital
2330 LaPalco Blvd.
Harvey , LA 70058
504-366-6060
Cypress Animal Hospital
2715 Idaho Ave.
Kenner , LA 70062
504-466-9129
Expressway Animal Hospital
400 West Bank Expressway
Westwego , LA
504-341-4603
Primary Veterinary Care
90 West Bank Expressway
Gretna , LA 70058
504-367-9270
Marrero Veterinary Clinic
4001 Lapalco Blvd
Harvey , La
504-341-6720
LA/SPCA Community Clinic
1700 Mardi Gras Blvd.
Algiers , LA 70114
504-363-1333
Link to La/SPCA Community Clinic
South Shore Animal Hospital
213 Live Oak St .
Metairie , LA 70005
504-831-7724
Subject: Summer Weather Tips - Alley Cat Allies
Alley Cat Allies' Summer Weather Tips
Warmer weather means special considerations for feral cat colony care. Here are some tips to keep your feline friends cool and eating right.
Food Tips
When feeding feral cats in the summer, bugs can certainly pose a problem. Make sure you continue to follow the 30-minute "rule" for removing uneaten food. (Some cats may be slow to arrive at their meal so you may want to wait 45 or 60 minutes.) Also, maintain clean and neat feeding locations, and keep the food dishes in one place to facilitate cleanup by using a feeding station.
Read Alley Cat Allies' plans for building one.
In addition to raising the food off the ground, other ways to deter insects from the cats' food include:
Surrounding the food bowl with a ring of baking soda.
Placing a tray or flowerpot tray with about half an inch to an inch of water in it on the feeding station platform and then placing the food bowl on the tray.
Cutting back, or completely cutting out, the amount of wet food that you feed, because dry food tends to attract fewer bugs. Be sure to add more dry food to compensate.
Elevating feeding stations slightly off the ground and surrounding them with a line offood-grade diatomaceous earthwithout chemical additives (available from some natural food stores and environmentally conscious pet-care supply companies).The diatom dust should be reapplied after rainstorms. Note that diatomaceous earth sold for swimming pool filters is not safe to use for this purpose.
Deter slugs and snails by creating a barrier around food dishes or feeding stations with copper tape. Copper tape can be found at most hardware and gardening stores, or online. It doesn't kill slugs or snails, but its natural electric charge deters them.

Even if you're not having bug problems with wet food, you could be having another issue—wet food can dry out fast in the heat. To counteract this, add water. It has the added benefit of providing extra hydration for the cats.

Water

This is a time of year to take the cats' water needs seriously. Consider putting out extra sources of water during the summer months, and placing them in areas that will remain cool throughout the day. Water evaporates quickly in the summer heat, so keep bowls out of the sun. A feeding station (see above) can help provide shade. A bowl with less surface area will reduce the evaporation rate as well, so use a bowl that is narrow, but deep.

Trapping Conditions

If you are performing Trap-Neuter-Return during the summer months, make sure to take into account the extreme heat and how it affects the cats' safety. It is possible for a cat to die from heat stroke when confined in a trap for too long. A simple guideline: if it is too hot outside for you, it is too hot for the cats. Make sure the cats don't remain in their traps for long by making your neuter appointments for directly after your trapping. Also, don't place traps on surfaces that can get extremely warm from the sun, such as asphalt. The metal trap can absorb the asphalt's heat and burn the cats' paws.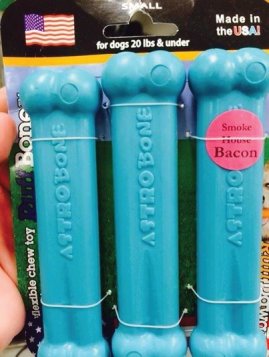 ALERT) Posted by Simone Jacob Lewis
Please tell everyone not to buy this product. I bought them at TJ Maxx and they fell apart into hard, plastic pieces. They lodged into all three of my dogs airways forcing me to seek emergency veterinary care. They are now on steroids and antibiotics due to the damage to their airways. I contacted the company but I don't want any other animals to get injured
LA ( New Orleans ) Report of Poisoned Cat Colonies / House Fire Cat Colony
Received an e-mail yesterday mentioning about spayed and neutered ear tipped cat colonies that were being poisoned in and around the 1800 block Esplanade New Orleans. They are getting in touch with the cat caretaker as they are not sure how long ago this occurred. Posting a warning re: potential danger for outside cats. Please be on lookout for poison and report it immediately to LA/SPCA animal control. It is illegal to poison, harm, or kill animals.
There also was a house fire a few days ago where there are 5 outside cats that the caretaker need help moving them for relocate or on demo days.


___________________________________________________________________________
LA ( Metairie ) Report of Trap Out King St
Last week a trap was out again on the 4400 block King St . The new resident is still trapping this spot where a nice Chinese lady used to feed cats who no longer lives there. New resident is trapping and sending cats to the shelter that were staying in the yard but is apparently still luring cats and trapping. Please be aware for any missing outside cats in this area or cats going outside.
Warning Missing Colony Cats from Georgia Street Likely Poisoned ( Metairie )
Update 5/25: 2nd bowl found and will be analyzed. There is a smell of dead animals coming from the tunnels under the doubles beside yard behind fence on 1300 bk Carrollton .
Warning for cats and dogs on the 300 block Georgia and the 1300 block Carrollton . A colony of spayed and neutered ear tipped cats are misisng from Georgia Street near Carrollton . Most of the cats are black. A sample of the poison that was found today 5/23 has been taken to the JPAS and will be examined and authorities and advocates have been alerted. This is a criminal case of animal cruelty according to Louisiana State Statues and an investigation will be made. Warning to pet owners and cat colony caretakers in the vicinity. This occurred within the past few days and several ear tipped black cats are missing including a little tortie cat that used to greet the feeder each mealtime. There is a smell of a dead animal behind the fence of one of the people who have outside cats on this street and note was left for the home owner.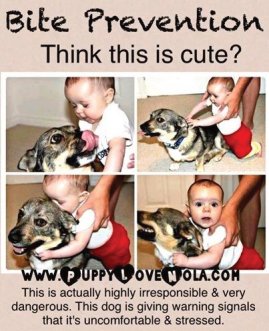 Bite Prevention! This is not cute. This is irresponsible and dangerous. Dog use body language to communicate. They give cues using their face, ears, tail, sounds, movement, and expression. This picture is a great example of a dog that is st...ressed and very uncomfortable. The dog is displaying 4 very important behaviors that we need to be able to recognize. Can you identify the 4 behaviors?
Please share to educate others on how to keep dogs and kids safe! #dogbitepreventionweek #dogbiteprevention #preventdogbites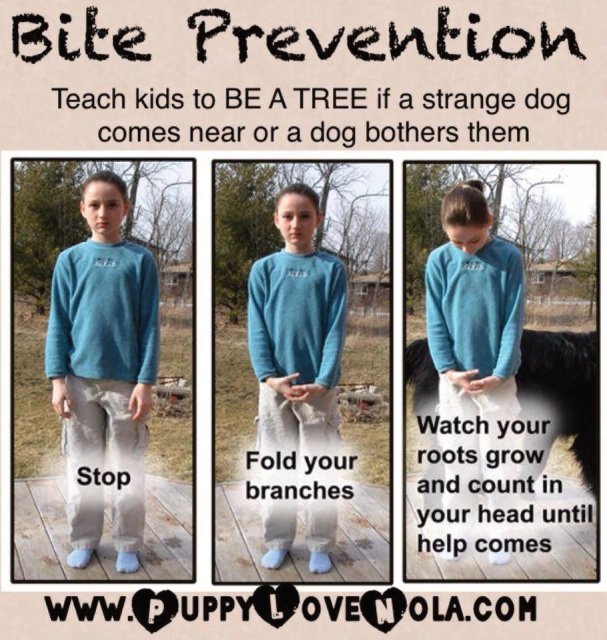 IMPORTANT to teach the child in your life.
One of the most valuable skills that children can learn is to stand still and "BE A TREE". Children should be taught to use these three steps if a strange dog comes near them or if a dog is becoming too frisky or bothersome. Trees are boring, BE A TREE, and the dog will sniff and go away! #dogbitepreventionweek #preventdogbites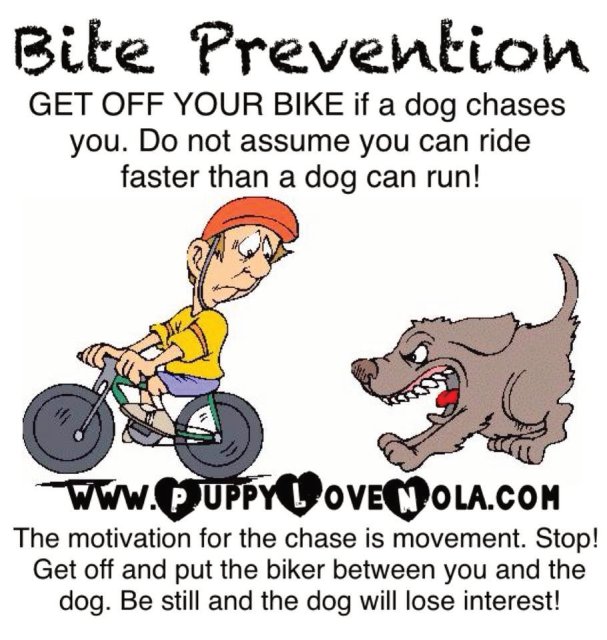 /